ARPrice allows to set tool-tip on each row for that purpose ARPrice also provides another tool-tip styling options which you can find here.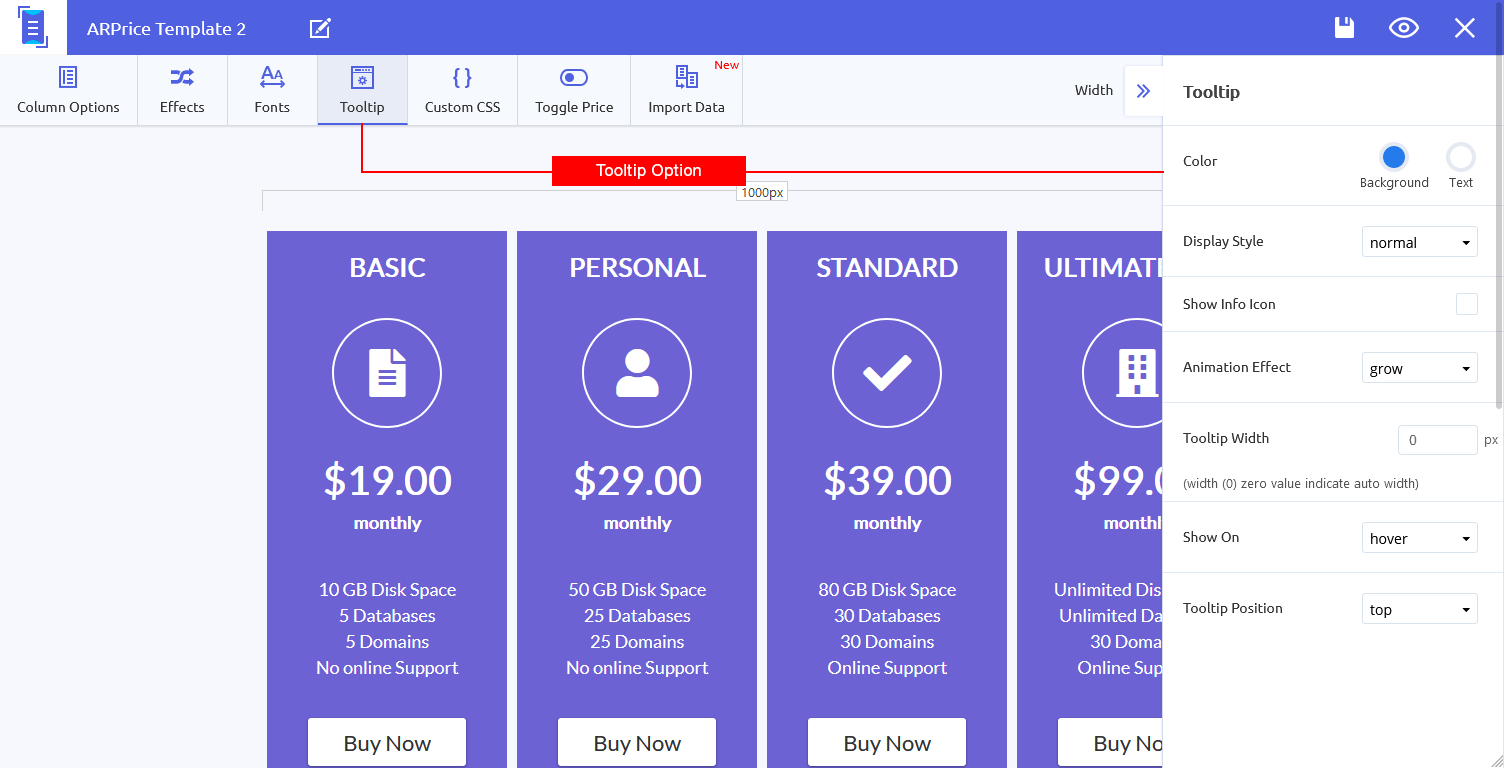 Let's see each options provided here:
Colors
Select Tool-tip Background color and Tool-tip Text color here.
---
Display Style
ARPrice provides three types of tool-tip which are following,
---
Show Info Icon
By default tool-tip displayed on hover at full row but ARPrice provides another way to display tool-tip only on hover or click on information icon. If this option is checked following options will get visible here,
tool-tip Icon

Change tool-tip icon from here to be displayed in rows to indicate tool-tip.

Icon Position

ARPrice allows to display tool-tip icon at either Right Align or Float to Content.
---
Animation Effect
There are different animation effects for tool-tip to display which are,
grow
fade
swing
slide
fall
---
Set tool-tip width in pixels to display, width (0) zero value indicate auto width.
---
Show On
You have choice here to either display tool-tip on click or on hover.
---
By default tool-tip displays at top position but you can change position to left, right, top, or bottom from here.