Installation, Activation and Update
Note: Please meet minimum requirement of PHP version to 5.6 and WordPress version to 4.0
You can install plugin either of these two methods.
New install via FTP
Download the plugin from CodeCanyon, and extract it. You should find a directory arprice.
In your WordPress installation, upload arprice to wp-content/plugins/
Activate the "ARPrice" plugin through the Plugins menu from WordPress admin panel.
New install via the WordPress Uploader
Download the plugin from CodeCanyon
Log in to your WordPress admin panel
Go to Plugins -> Add New -> Upload
Click on choose file and browse the download package from CodeCanyon. When the plugin uploads successfully, click on Activate Plugin.
After activating the plugin, you will be able to see ARPrice menu in admin left menu.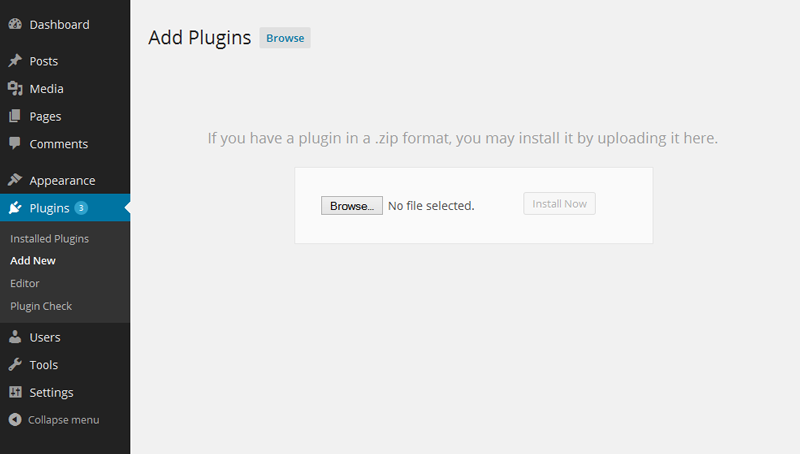 ARPrice License Activation
After activating the plugin, you need to activate your license for support and automatic upgrades. You will get Pricing Table Analytics Feature only after activating your license. A license key only be used for one installation of WordPress at a time.
Click on Settings link under "ARPrice" Menu to activate your license. You will see below section there on that page. To activate your license, you need to enter your Name, Email address and purchase code( Unique code obtained while purchased this product).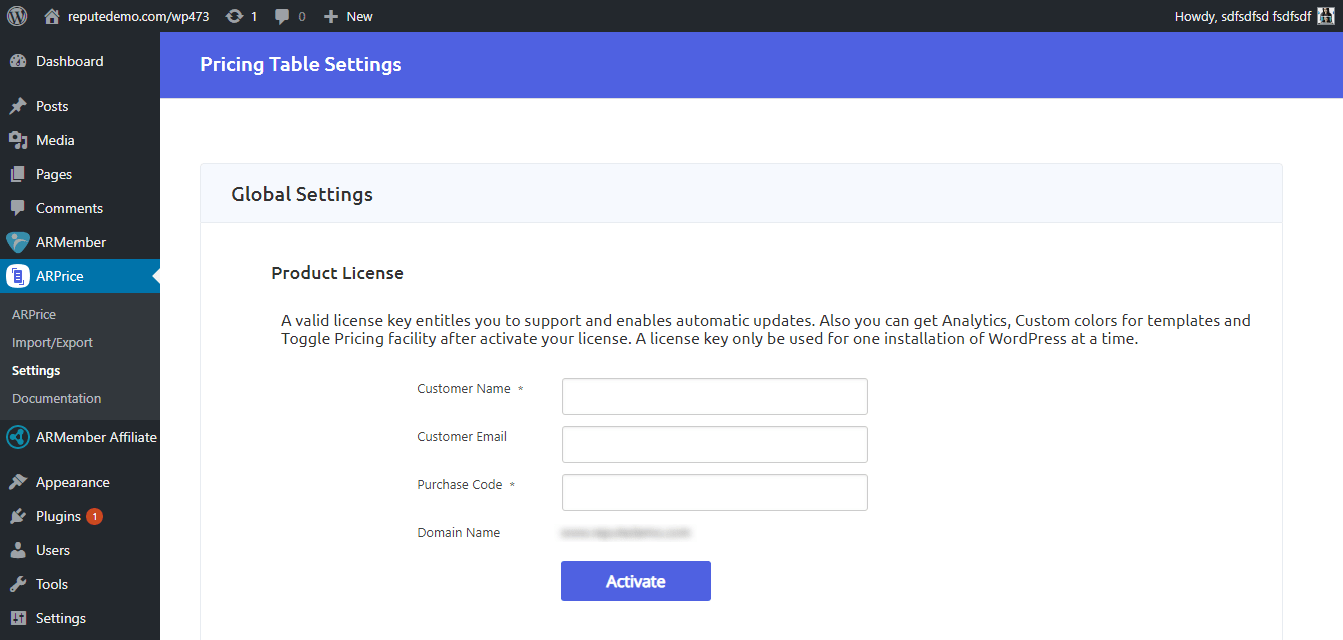 ARPrice Update
Auto Update
Please, take backup of your database, your all pricing tables , uploads > arprice folder and Plugins > arprice folder
In your WordPress admin, go to Plugins > Installed Plugins
m here you can update ARPrice Plugin directly from an available update link for ARPrice.
Manual Update
Download the latest version of the plugin.
Unzip the downloaded file to your computer.
Take Backup of ARPrice directory (backup must be kept outside of plugins folder otherwise it will give an error).
Upload the new plugin source code /ARPrice/ directory to the /wp-content/plugins/ directory of your site by using FTP software or using File Manager in hosting panel.
Activate the plugin through the 'Plugins' menu in WordPress