Before starting please refer Documentation or Tour Guide from right buttons at ARPrice home page to understand better.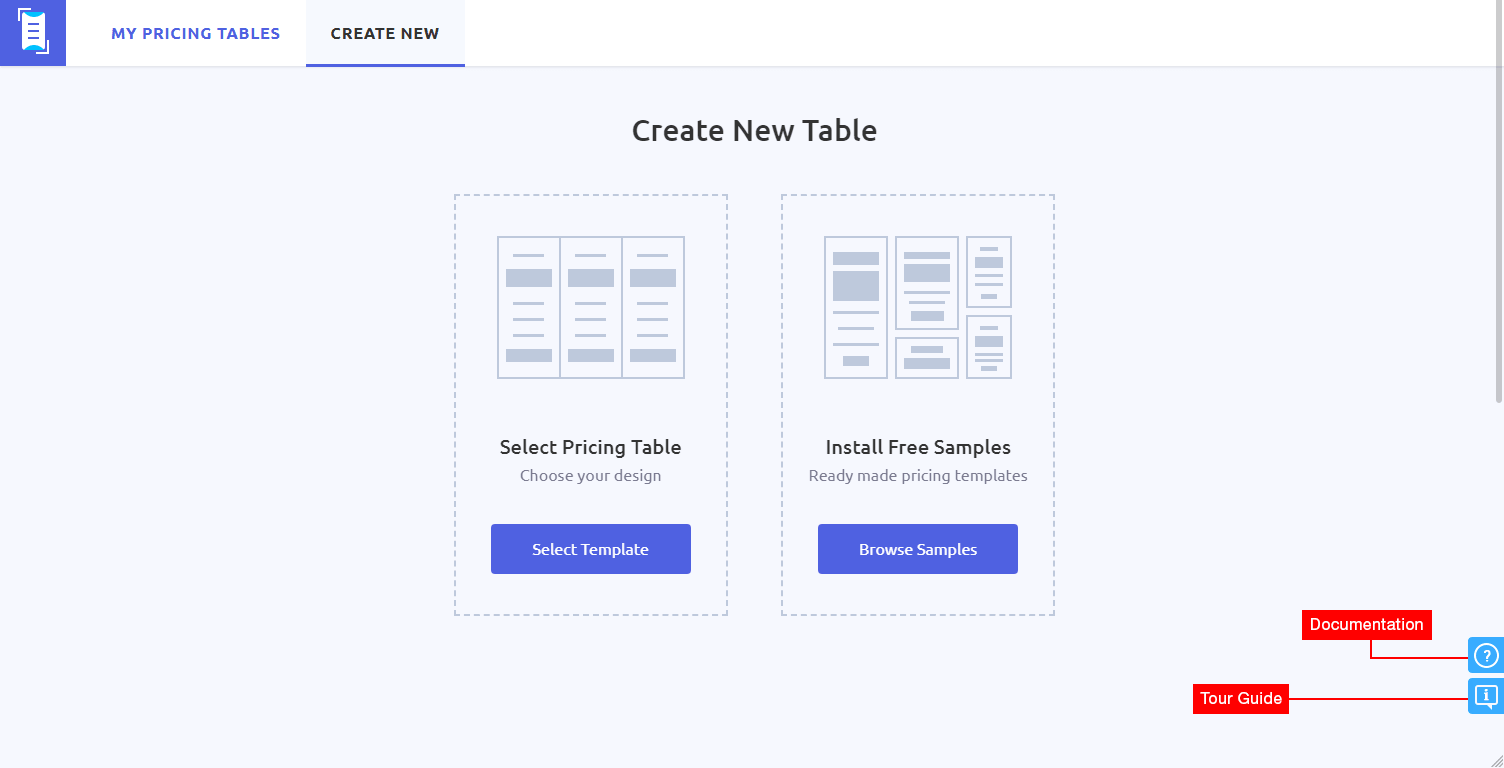 ---
CREATE NEW
ARPrice provides lots of beautiful pricing tables ready to use at Create New section. You have two blocks here as following,
Select Pricing Table :
Here is the list of all inbuilt templates of ARPrice which can be easily cloned and customized.
Preview template on click Preview icon and select your favorite template either click on Select icon or double click on your favorite template and customize according to your requirements.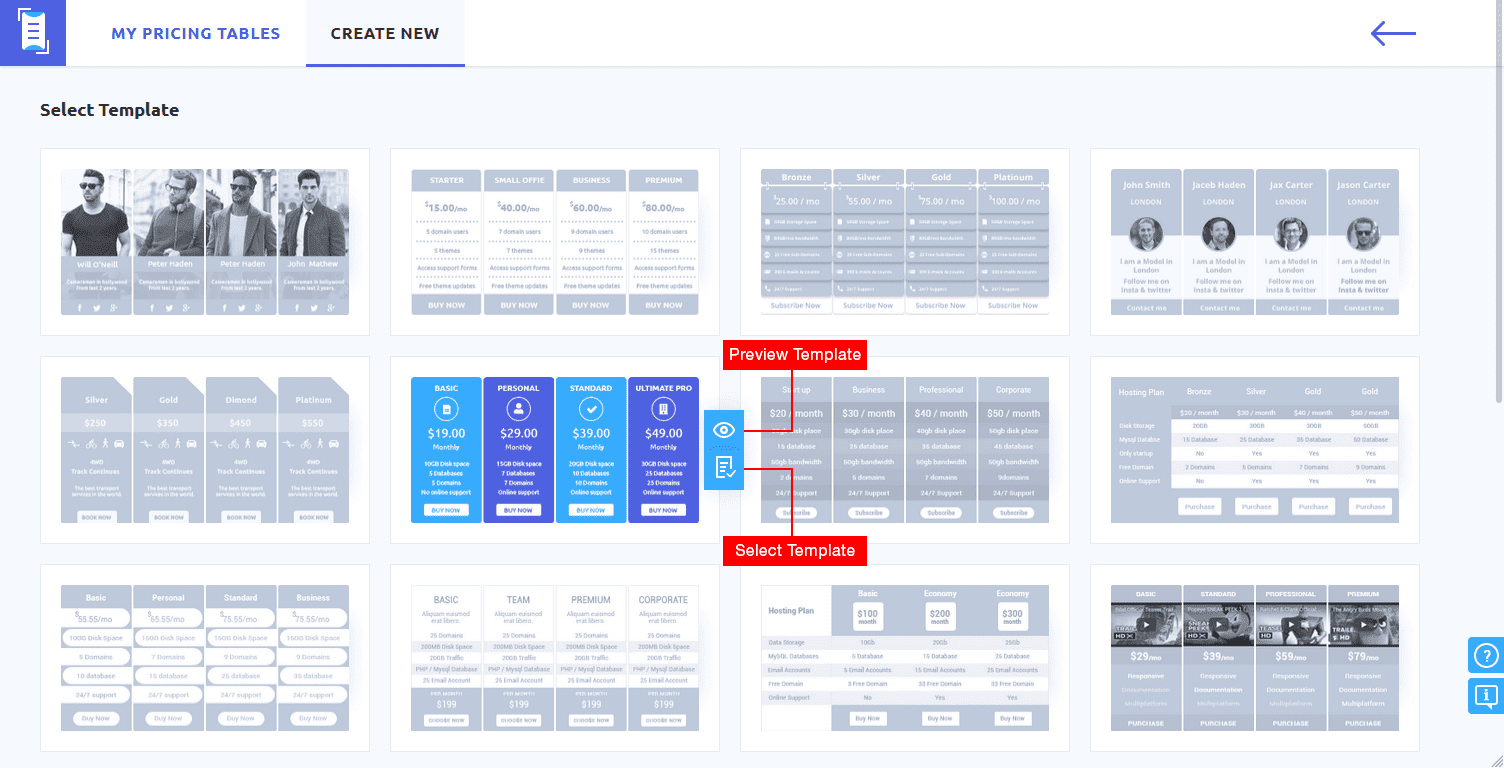 Install Free Samples: New
ARPrice provides lots of Readymade pricing templates which you can browse and install directly in your site after activating the license for ARPrice.
Please visit Install Free Samples for more details.
---
MY PRICING TABLES
All your saved templates will be listed here with Title, Last modified date, Statistics, Shortcode. On hover on each template, you can see options for preview/edit/duplicate/delete your template.