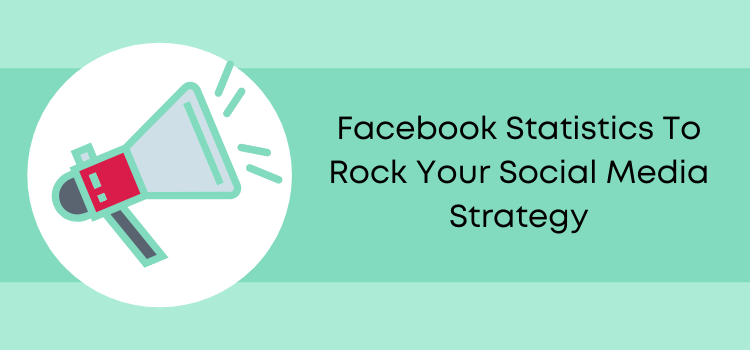 8 of the Incredible Facebook Statistics that Every Marketer Should Know
Facebook is the most prominent social media platform that has gained the most popularity!
Now, when it comes to the Facebook algorithm, it is a fact that even most of the marketers of social media are not yet well aware of how the algorithm of social media like Facebook, Twitter, Instagram, and Pinterest works.
Whether it is about growing the organic reach or to get the most exposure from the paid advertisements, Facebook can be the best social media channel among all the others.
If you are a social media marketing expert, then you should rather be focusing on building an effective marketing strategy on social channels like Facebook.
For that, we have gathered some Incredible Facebook statistics that you should keep an eye on for applying your social media strategies and considering Facebook at the top of your social media marketing list.
So, here in this article, we will drive you to make your understanding without ever need to understand the core algorithm of Facebook.
Let's have a look at the evolving Incredible Facebook Statistics
Popularity of Facebook
It's of no big secret that the popularity of Facebook has increased across the globe over time. If we just talk about Facebook usage in the US (United States) – One of the most affluent nations around the world, the usage of Facebook by its user on the daily basis is almost about 74% - According to the
Pew Research
center.
This means there are tons and tons of posts with various industry niche content that is being daily posted. Hence, posting the content on Facebook daily can help you to engage your audience.
On the other hand, when it comes to sharing the content on social media like Facebook, you can also apply the tactic of sharing the content of others or your industry niche content.
Well, doing that means you are linking some useful and relevant information related to your business or your industry niche audience.
Similarly, the posting of regular content just needs to be generic content when you first start to post content. Just keep in mind to schedule your content stuff in advance which could prove to be a proven tactic!
Read More:
7 Ultimate WordPress Mapping Plugins List 2020
More and More Old Age Group People Joining Facebook
With the increased number of smartphone and tablet users that belong to the old age group, it is obvious for the older age demographic would make their way up to social media too.
Again, according to Pew Research, there is a booming rise in the usage of Facebook. With all the astonishments, the percentage of the Silent generation who are born in 1945 and earlier got hype in the year 2019.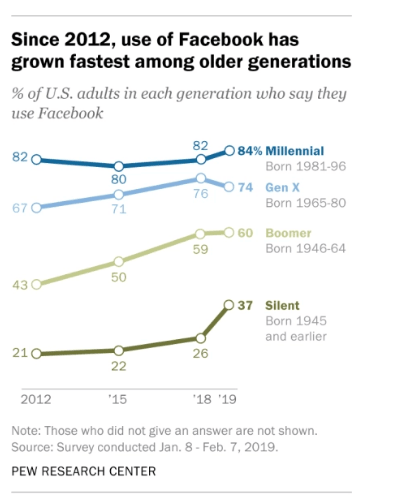 This surely shows the enthusiasm that the older generation on social media like Facebook.
Statistical Data of Facebook Usage among Gender
According to Statista, they gave information on the basis of the audience distribution of Facebook users across the globe as of July 2020.
Now, the
Statista
information is bifurcated by gender where you can see the percentage of male users on Facebook dominates over the women. The male users on Facebook have a rising hype of 56% as counted and considered by Statista whereas the number of female users on Facebook has remained 44%
Have a look at the image from the Statista that shows it!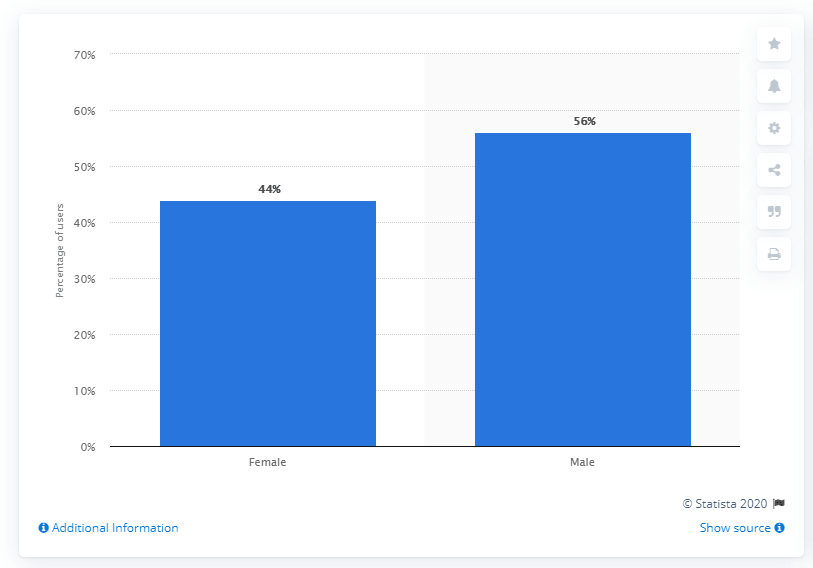 Stats about Facebook Revenue and Net Income
One of the other statistics by Statista shows that Facebook has remained dominant among the popular social media networks in terms of annual revenue.
Till the year 2019, the Statista analysis shows the revenue growth of Facebook from 5.89 Billion US dollars in 2012 to 70.7 billion US dollars in the year 2019. In the year 2019, the net income of Facebook gained 18.49 billion US dollars and ranked as the topmost and dominant among social media network companies in annual revenues.
Just have a glance at the below image from Statista!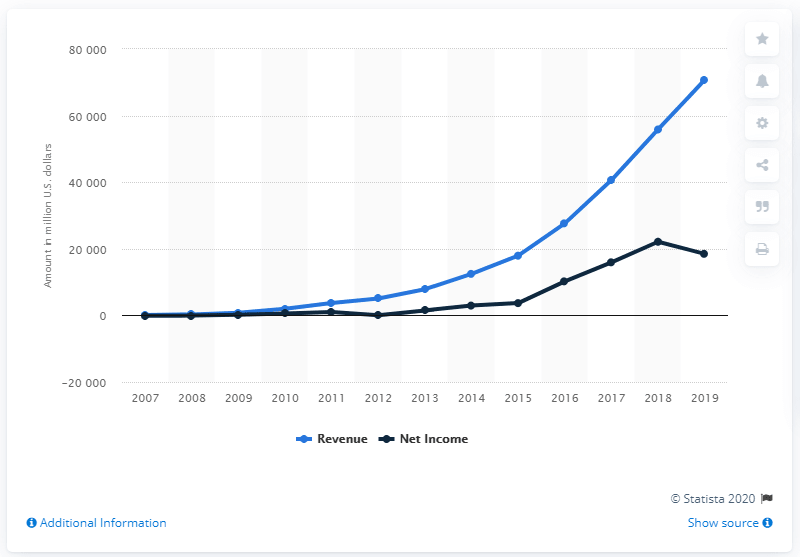 More Businesses Uses Facebook Pages
As effective advertising is the key thing that helps businesses to grow, but when it comes to small businesses, Facebook has over 80 million small businesses across the globe who uses Facebook pages (Facebook, 2018) to grow their businesses Facebook.
This means the Facebook Business page helps the people to find your business and luckily you can also connect with the people where people can easily find your products or services. Further, with the Facebook business pages, customers can easily ask questions, communicate via chat messages, and can give feedback as well.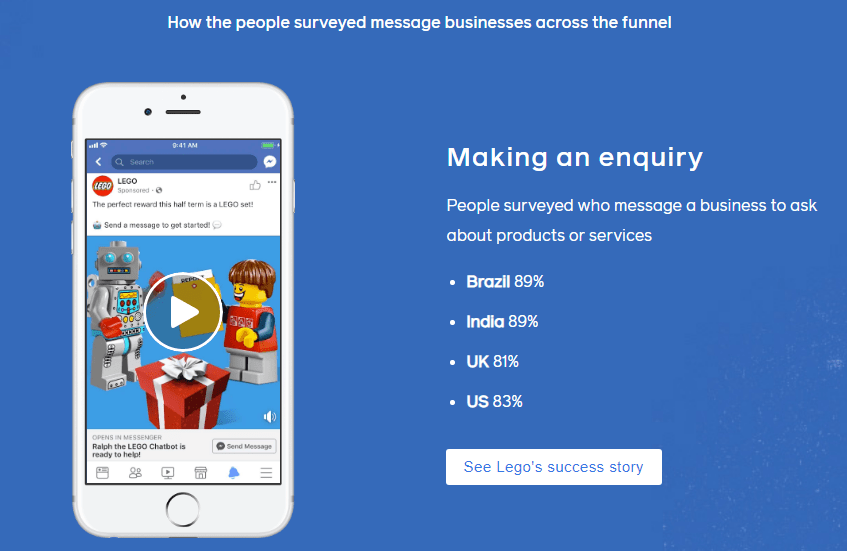 This can in turn help to build a relevant audience and get in touch with people who are interested in your business while decreasing your business'
customer acquisition cost
.
On the flip side,
Facebook for Business
study shows some amazing information where they state why conversation will be a reliable way for commerce in the future. Facebook for Business stats that 100 billion messages are exchanged across Facebook products every day.
Better yet, whether if it is about searching for the product information, gift advice, a shop location, timely delivery, or even for things such as dinner reservations, people find Facebook messaging and chat option a convenient way for various purposes.
Facebook is used by Businesses for Retaining customers and for Marketing Purpose
Facebook shows the data that more than 140 million businesses make use of the Facebook products each month to drive new customers, engaging with the communities, and even for hiring employees as well.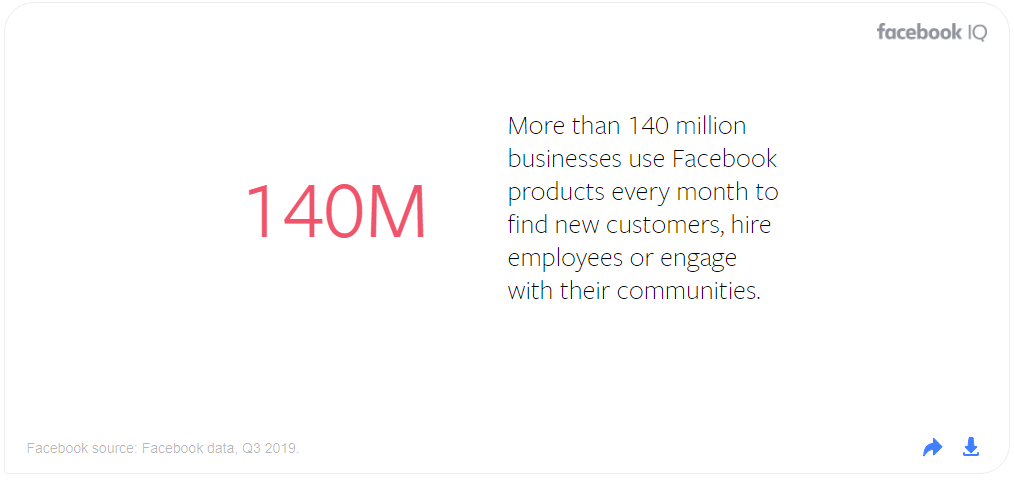 Unfortunately, even a lot of business owners and brands don't have the idea of how many features does Facebook offers to provide their brand with insights into the people and audience over Facebook.
Additionally, even though companies, brands, or businesses aren't using some great features of Facebook like Polls that can work at its best to enhance the audience's attention.
Click here to know about
Ultimate WordPress Translation Plugin List to Make Your Site Multilingual
The Brand Values are of Great Importance
Now, talking about brand values, they are of more importance.
According to Facebook for Business, when relative to average consumer surveyed, then the behavior varied from Gen Zers (People between the age of 10 to 24) and Millennial (people between the age of 25 to 38 years of age group) for the North American region.
According to their study, the Gen Zers were sharing their satisfaction with the brand when they know about the positive values of a brand. On the other hand, the Millennials were less likely to share that information.

Simultaneously, the same goes for the survey across France, Germany, and the UK where brand values have a more positive impact on Gen Zers than Millennials.
Facebook Proves to be the Top Most Social Media Channel for Distributing Content for Content Marketers
HubSpot State of Marketing report
shows that Facebook grabs the first position when it comes to the company investment in social media marketing. Next to Facebook were Instagram, Twitter, and YouTube.
This simply means that the people especially companies, and brands found it useful getting information or content from Facebook as their most likely social media to get information or content.
It could be a bit hard when you start with the social media strategy with a top-notch social network like Facebook, but it will be worth it if you start considering it into the account for building up your brand and company. Better yet, more and more companies are choosing Facebook to promote their brand and they invest their time, money, and resources as well.
Final Thought
Finally, after looking over to the Incredible Facebook Statistics, you can rest assured figure it out by yourself and make sure to grow your business with the use of Facebook marketing as Facebook is the most significant social media platform and offers numerous features that can be used by any sort of businesses, whether small, mid-sized or large enterprise as well.
Just take this Incredible Facebook statistics given in this article and consider them in your social media marketing tactics.
Have you found this article informative and insightful? Then, just feel free to share it on social media in your network!