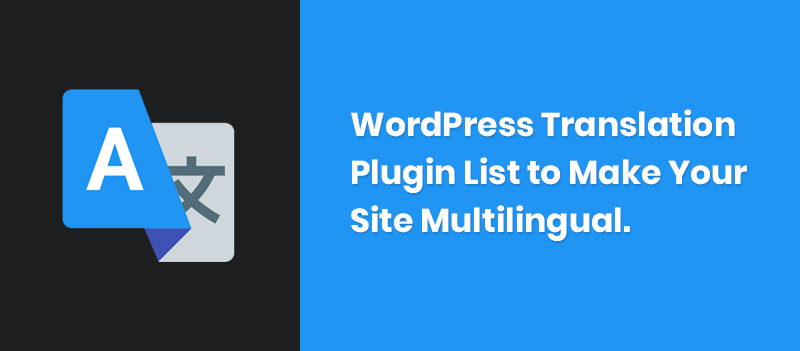 Ultimate WordPress Translation Plugin List to Make Your Site Multilingual
There are various WordPress sites out there that have been built in a non-English language. That means they are built-in with their native language website.
As English is the most widely used language across the globe, it's still only written or spoken by just ¼ part of the billions of internet users worldwide.
This simply means that still half of the internet users are communicating in their native language from Spanish, Chinese, German, French, Arabic, and many others.
However, WordPress by default does not facilitate building and creating a multilingual website. Hence, to dive more international online audience, you need to have a multilingual option for your audience to stick them over your site.
So,
in this article
, we will dive you to some best translation plugins for your WordPress site that can offer auto-translate options.
Let's have a look!
WPML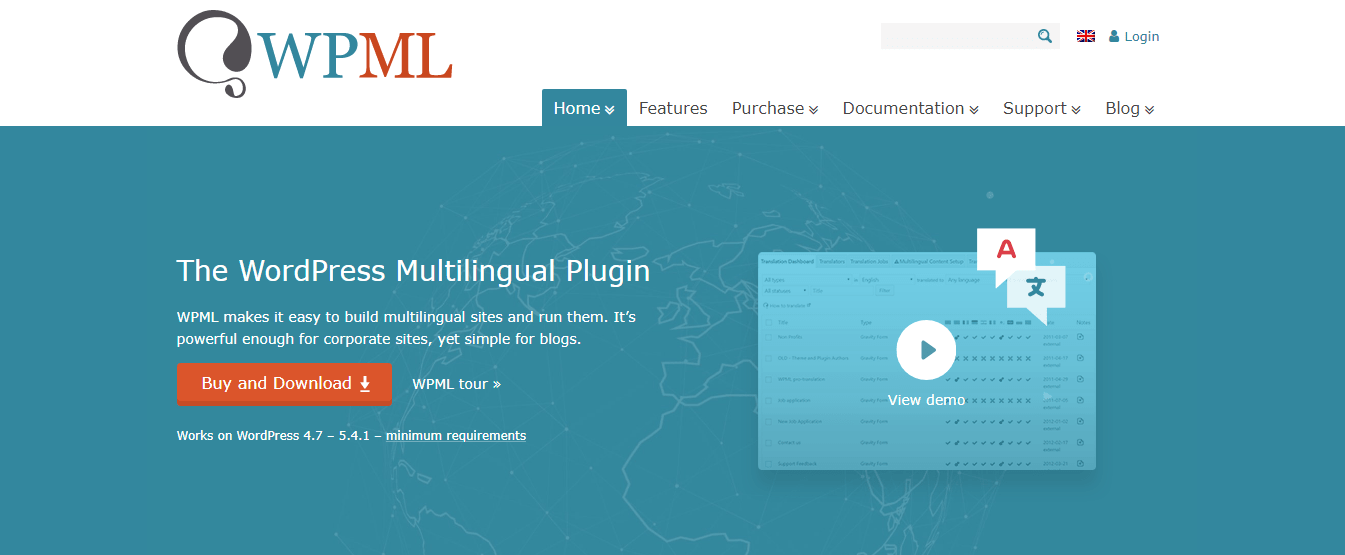 The WordPress multilingual plugin (WPML) is a powerful plugin that is used to build multilingual sites and run them.
Better yet, with a simple structure, this plugin allows you to translate pages, posts, taxonomy, custom types, menus and is even compatible with your favorite themes, plugins, and page builders.
So, this plugin gives you full control over the SEO meta information for translation, and how the URLs look.
With powerful translation management, WPML can be easily installed on WordPress and can start translating your site's content.
WPML
allows translating to over 40 language variants. Besides, this awesome plugin also supports WooCommerce if you are running an E-commerce WordPress site.
Pricing:
This plugin comes with the 3 pricing plans, Multilingual Blog plan for $29/year for a single site, Multilingual CMS for $79/year for 3 sites, and Multilingual Agency plan for $159/year for unlimited sites.
TranslatePress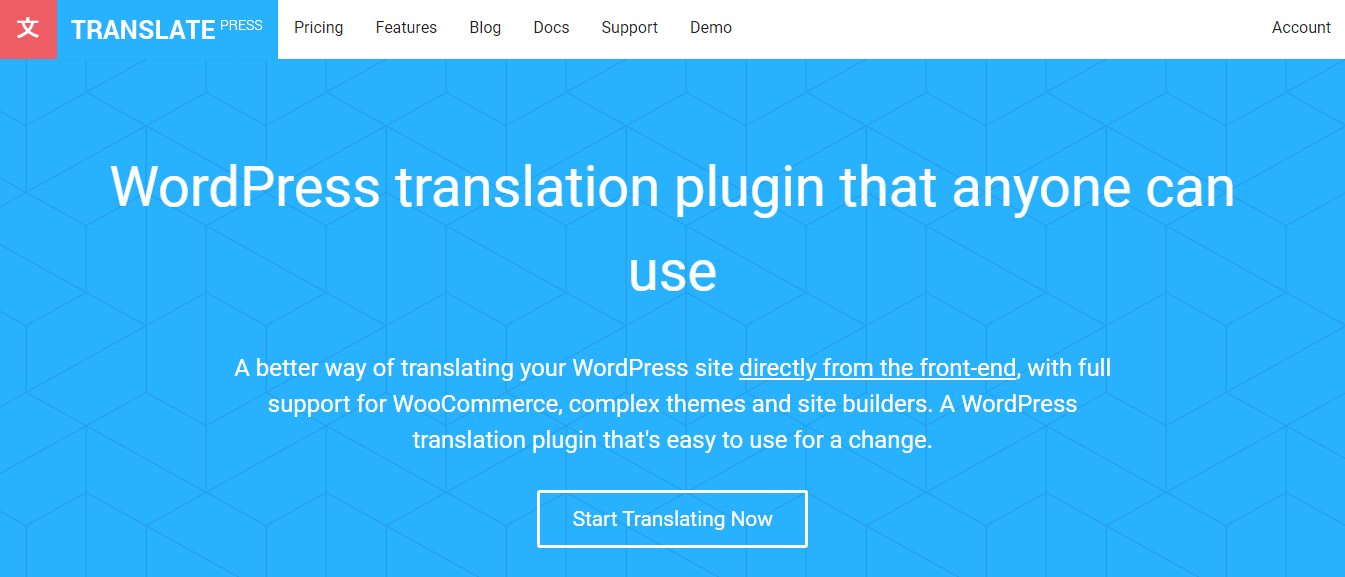 TranslatePress
is a Multilingual translation WordPress plugin that is as powerful and intuitive as the former one.
This plugin lets you get a seamless translation experience for your WordPress site and go multilingual from the sites front-end itself with the use of its easy to access the user interface.
It allows you to easily translate the complete page at once, allows adding shortcodes, forms, and page builders.
On the flip side, this plugin also offers the
Google Translate API
integration to speed up the translating process on your site. Also, it supports more than 221 languages for your project to go global.
Besides, TranslatePress can easily generate SEO-friendly URLs for all languages to enhance local search results.
Pricing:
It comes with 3 different plans, the personal plan with €79/year for 1 site, the Business plan for €139/year for 3 sites, and the Developer plan for €199/year for unlimited sites.
Polylang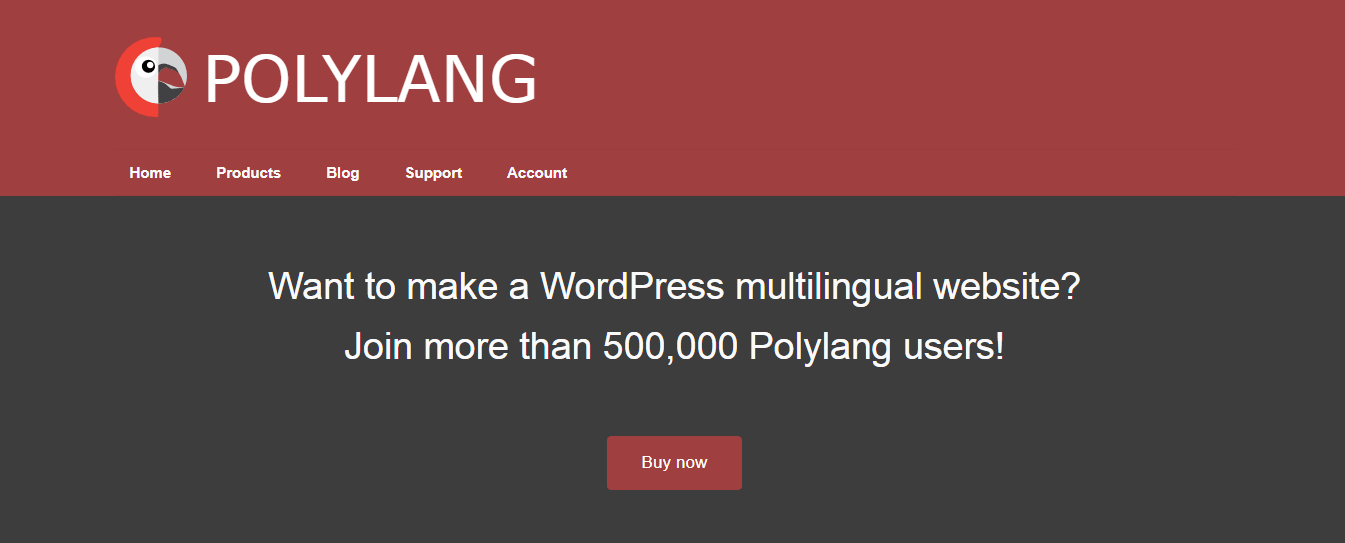 Polylang
is a multilingual WordPress translation plugin that allows you to create a WordPress website with a multilingual option. This plugin allows you to make use of various languages you want for your site.
With over 500k+ active installations, the customer's response is amazing with almost having 1k plus 5-star ratings.
Besides, it supports RTL language scripts and the WordPress language packs are auto-downloaded and updated. Some other things that this plugin supports are custom posts types, navigation menus, sticky posts, custom taxonomies, post formats, and RSS feed.
This plugin is compatible with most of the SEO plugins and takes care of multilingual SEO things like href tags in HTML and OG (Open Graph) tags.
Pricing:
This plugin offers free and Pro versions both for the users. The Polylang Pro offers start from €99/year for a single site.
GTranslate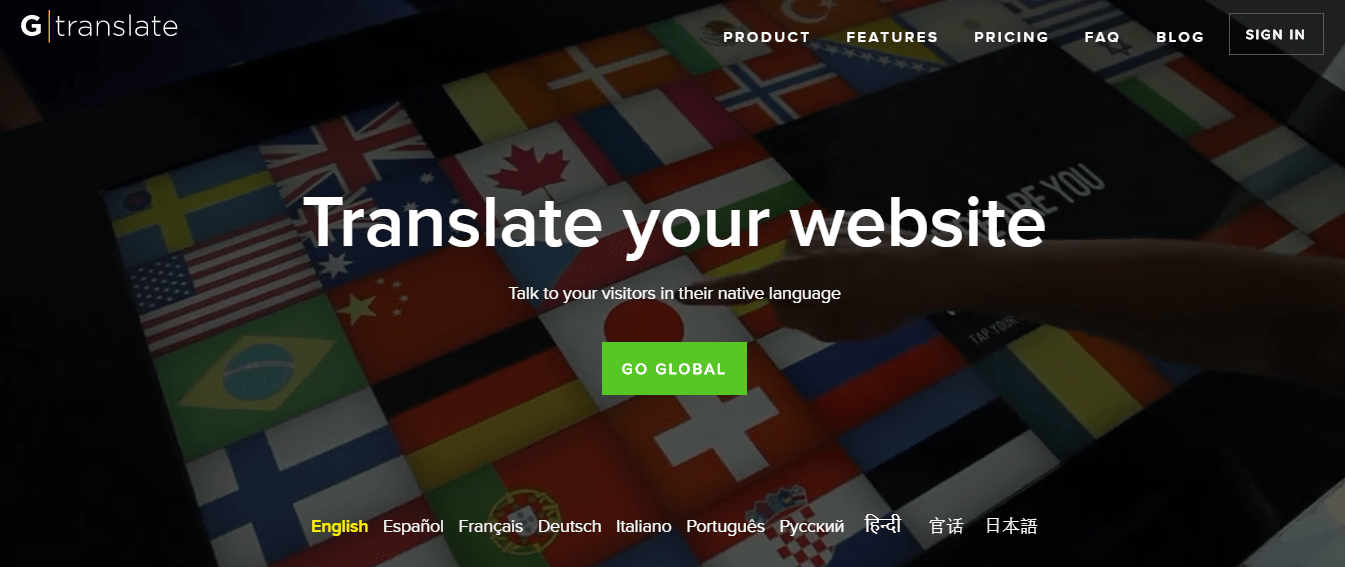 GTranslate
is another popular WordPress translation plugin that can help you to translate your WordPress site so that visitors of your site can have access to your content in their native language.
With that being said, GTTranslate can translate any HTML website and make it multilingual. Apart from that, there are various sets of features you get along with this plugin installation such as the plugin is search engine friendly that allows separate URL for each language, search engine indexing for translated pages, and more.
One of the awesome features you get with this plugin is the automated Machine translation for Google and Bing. Also, this plugin offers a 15-days free trial offer for each plan.
Pricing:
The plugin comes with free and premium options both. To get the advantage of advanced features its premium plan starts from $7.99/month.
MultilingualPress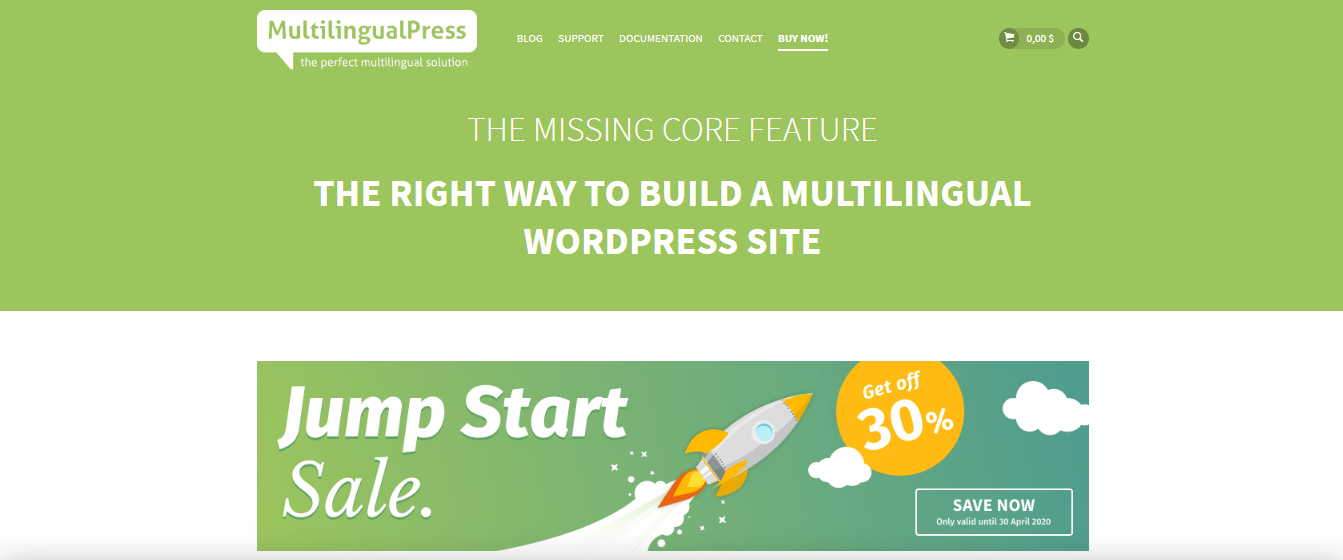 MultilingualPress
is yet another fabulous plugin that can let you run any language on a separate website.
MultiligualPress can translate content such as pages, posts, tags, categories, and taxonomies. On the other hand, it also provides automatic language support by Google to serve the correct language as per the region in search results.
Besides, there are various other features like translation for WooCommerce post type, SEO-friendly URLs and permalinks, and its language manager offers 174 languages that can be easily edited from your side.
Pricing:
The standard plan pricing for this plugin starts from $139.30/year for single site usage.
Final Takeaways
Finally, we have covered up some amazing translation multilingual plugins that you can install and run it for your WordPress site. Hopefully, this article will help you find the best WordPress translation plugins to have a multilingual website.
If you enjoyed reading this article, you may also like to read our informative articles about other WordPress plugins.