7 of the Most Popular WordPress Slider Plugins in 2023
In today's tech trends where businesses are moving towards creating an online website!
With most businesses choosing WordPress as their preferred platform to build an online website, the importance of getting advanced features is in high demand!
That being said, when your visitors first visit your WordPress website, you would always want to make sure to shun them and attract them with an appealing first look and feel for your WordPress website, right? Who doesn't like to impress their website visitor experience?
So, firstly the most crucial thing for you can most probably be adding the slider - with some animation slider, image slider, or sliders with different effects and CTA buttons.
Nowadays, most webmasters have understood the significance of the usage of sliders for their website to its fullest.
What we mean by that is, as they know that an interesting slider can bring up more conversation. But on the other hand, if the sliders are created without having any impact on your website visitors, then there is a higher chance of losing your conversions.
That ultimately means you are leaving money on the table!
Hence, if you are looking to add a slider to your WordPress website, then you need to have a broader understanding of effectively using a slider.
Read more about
8 of the Incredible Facebook Statistics that Every Marketer Should Know
What are the things that you should look for in a WordPress Slider Plugin?
The WordPress slider plugins are one that has the ability to showcase auto slideshows for a specific time delay and time intervals, or even it can allow displaying slideshow based on the inputs given by the website visitor such as one-click, scroll, and as such!
One of the key aspects you should look at in a slider plugin is that even though slider plugins makes a lot of information look great, it can also have the drawback of page load speed (both for desktop and mobile devices) if it is not done properly.
Some of the remarkable features you should find in a WordPress plugin that gives more values are:


Easy drag and drop feature that lets you create a stunning slider design without ever need of any coding stuff


In today's mobile-first device world, you need to make sure that the slider plugin provides the ability to offer responsive designs that fit best on any devices


One that offers the slider templates with the different elements related to fonts, background images, icons, images, videos, and more


The options of visual previews to see exactly how your slider looks like before it goes live on your WordPress website.


Navigational elements like the buttons with the ability to change and modify the button effects.


In fact, it can prove to be one of the effective tactics to generate a higher profit for your online business.
For that, you need to figure out the best slider plugins for your WordPress website that stands out!
List of the Most Popular WordPress Slider Plugins!
Slider Revolution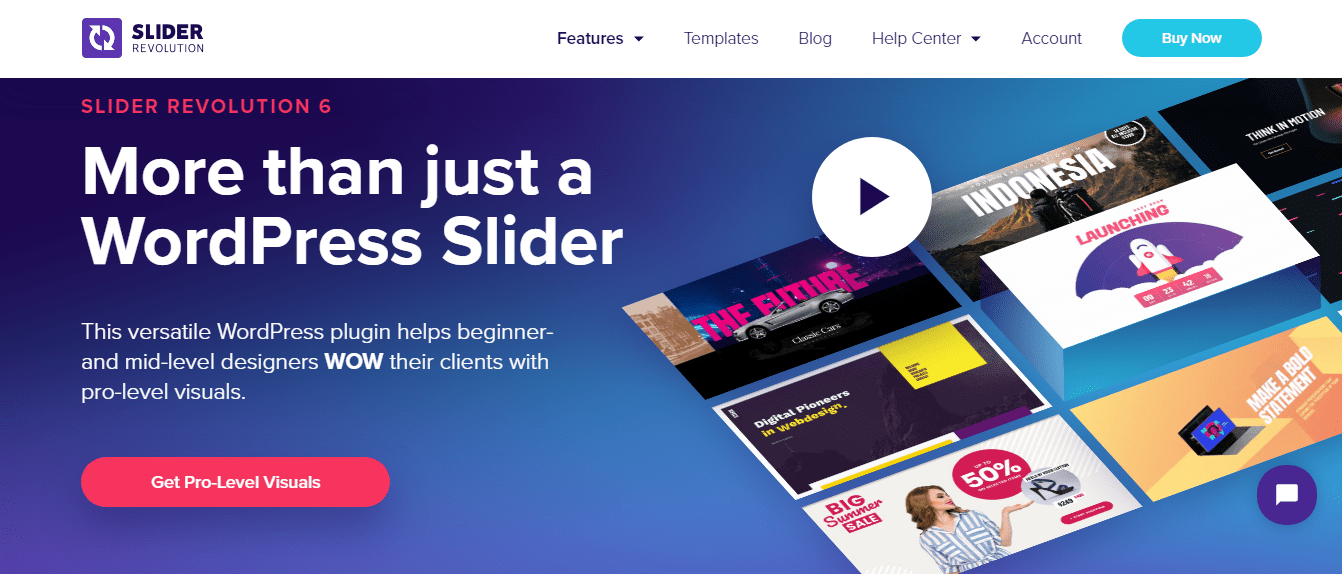 Slider Revolution
is one of the most heard names when it comes to the WordPress slider revolution.
If you are one of them who uses the WordPress premium themes, then most probably, you might have already got the Slider Revolution plugin's premium version access along with your WordPress premium theme that supports Slider Revolution.
The slider revolution is among one of the powerful WordPress plugins that give you a plethora of robust features that are hard to find on any other WordPress slider plugin.
Whether it is about showcasing the full-screen sliders on your WordPress website or if it is about displaying the stunning pre-built templates, Slider Revolution has covered you for all of that!
Amazing Features of Slider Revolution


Allows you to create and design sliders with the use of simple drag and drop elements


Offers pro-level designs with an optimized editor that helps you to move, add, copy, and remove elements with just a few clicks


Ability to redo or undo by going back to history to apply the changes easily without ever losing anything


Creating your desired sliders with the designs you want can be done in a faster way


Supports Vimeo, YouTube, or HTML5 to copy the video ID in the video slide element


Live editor that offers you various responsive layouts, beautiful backgrounds, smart loading, colors, skins, stock images, options, and more.


Provides access to 25+ premium Addons access


Facilitates with the 200+ pre-made ready to use templates and that with a one-click template install option.


Interestingly, you will be amazed to get your hands on creating a slider based on before and after presentations with a draggable slider.
Pricing:
The starter plan for Slider Revolution plugin begins at the cost of $29 / Year for a single website usage (1 Year of update and support available)
LayerSlider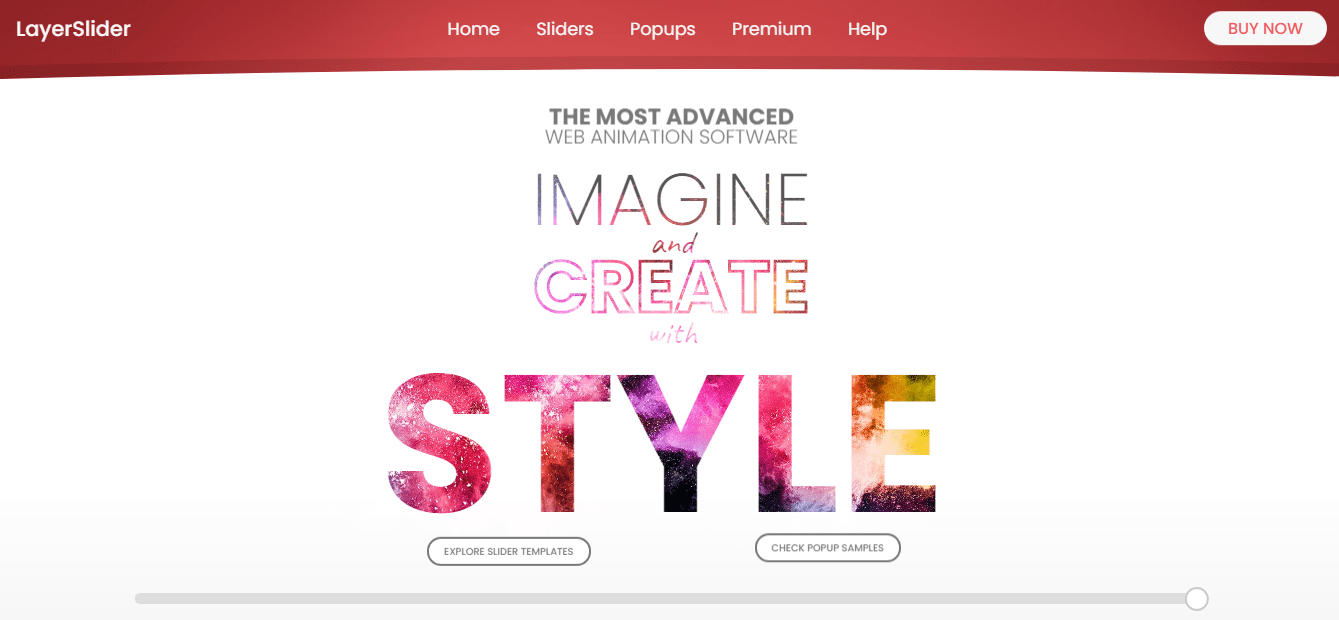 LayerSlider
is the second to none premium WordPress Slider plugin that is an impeccable and feature-packed plugin for WordPress.
If you are looking to show stunning animation effects based on slide transitions, parallax effects, hover effects, and more, then LayerSlider can help you do amazing animation things that can amaze your website visitors.
When you get your hands on some really great additional features like hero scene and full-screen sliders, then definitely you can't just wait but love the way LayerSlider offers customizations along with the slider features.
Here are some astonishing features of LayerSlider:


Provides you with more than 200+ pre-defined slide transitions, 3D effects, and even the parallax, hover loop and smooth animation effects that play based on timelines.


The drag and drop visual editor with the option to undo or redo easily using the short keys of your keyboard


Premium slider templates for creating a professional look and feel for your business website presentation purpose.


Responsive slider designs that fit best on desktop, mobile, and tablet devices.


Offers Google fonts and a transition builder for creating your animations


Lazy loading option to make sure of the page load time of your website page


Compatible with all the browsers


Plus, there are more than 13 pre-made skins you can use while creating your sliders along with the three navigation and multi styles options for you to select from. And if you are fond of showcasing the play by scroll kind of sliders, then it is also possible with LayerSlider.
Pricing:
The personal plan for LayerSlider starts at $25 / 6 months for a single website usage (Includes 6 months of support)
Image Slider Slideshow Free WP Plugin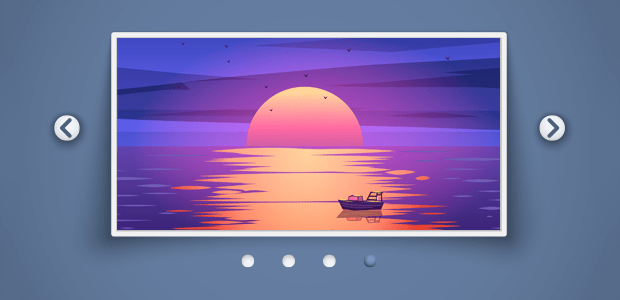 The
Image Slider Slideshow plugin
is a powerful image slider plugin that allows you to add sliders and slideshows to your Home or Post Pages. Also, this responsive Image Slider plugin is very easy-to-use and provides an effortless medium to add a responsive image slider to your projects. And the best thing is it's an entirely free WordPress plugin that delivers flawless hardware-accelerated transition for image, video, and content sliders.
The Image Slider Slideshow WP Plugin also allows you to add captions to every slide to provide additional information or details regarding the project or the content Slide to the audience.
Furthermore, this amazing plugin supports touch navigation with a swipe gesture for better user navigation. It offers a selective collection of various Effect Coverflow to let you start your slideshow projects in the most effective way possible. The Image Slider Slideshow is a device-friendly and so responsive plugin that works perfectly on all mobile and desktop devices, including Ipads and tablets.
You can also use this slideshow plugin for sales advertising & promotions and showing discounted offers on products and services. Besides this, you can also highlight your top projects or products and describe/present your company to the target audience with the best WordPress image slider.
Use full-width Image Slider Slideshow for a better and more effective slideshow presentation. You can also showcase your work in owl or Carousel and add thumbnails and paginations to your slideshows to show slide content and the number of slides.
Pricing:
This plugin is completely free and available to all WordPress users.
Hero Slider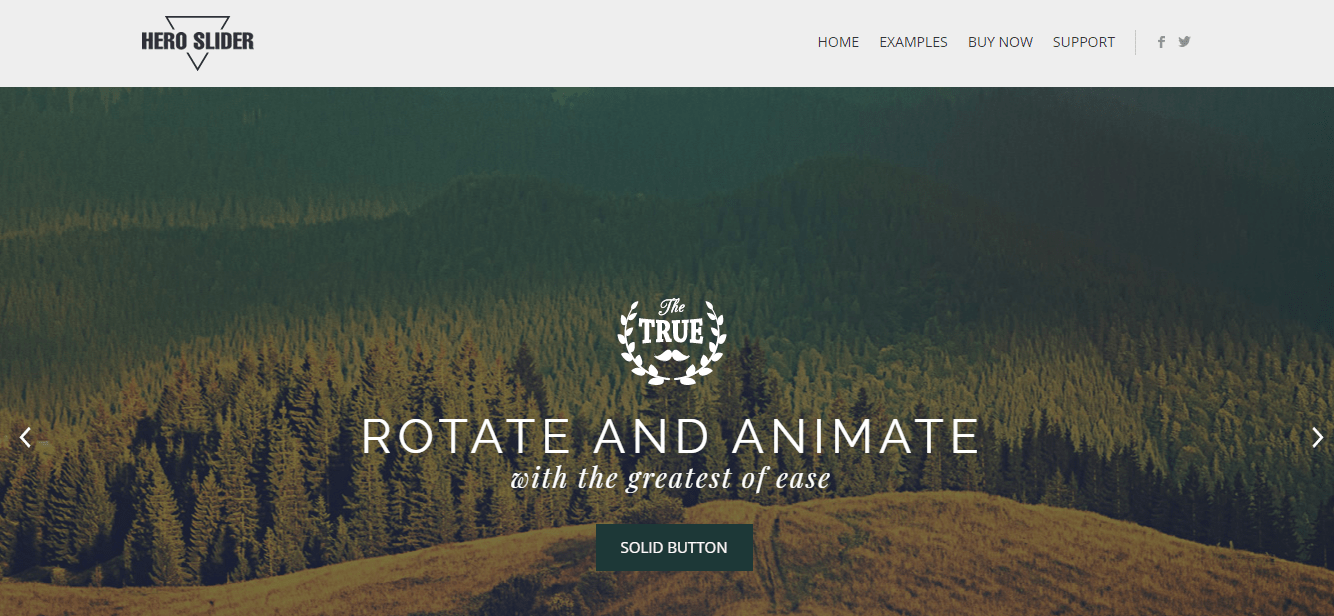 Hero Slider
is as the name says, is the impressive WordPress Slider plugin that tends to provide trendy slider designs.
Best of all, the Hero Slider WordPress plugin provides you with plenty of animated buttons, animations, and arrow styles. Plus, it supports the easy integration to include your blog posts with multi-styling options into any of your slides.
Key Features of Hero Slider are:


Provides 8 animated button designs with unlimited color options for button text and background


Drag and drop editor with a WYSIWYG (What You See Is What You Get) interface.


Timeline view to view where your slider animation starts and where it ends


Video support for YouTube, Vimeo, or even for HTML5 based videos as well


Grid overlay for easy positioning with a toggle on or off-grid overlay


An easy WooCommerce integration to add slides with ease


Pricing:
The regular license of Hero Slider can cost $19 (6 months supports) and can be purchased from the CodeCanyon marketplace.
MetaSlider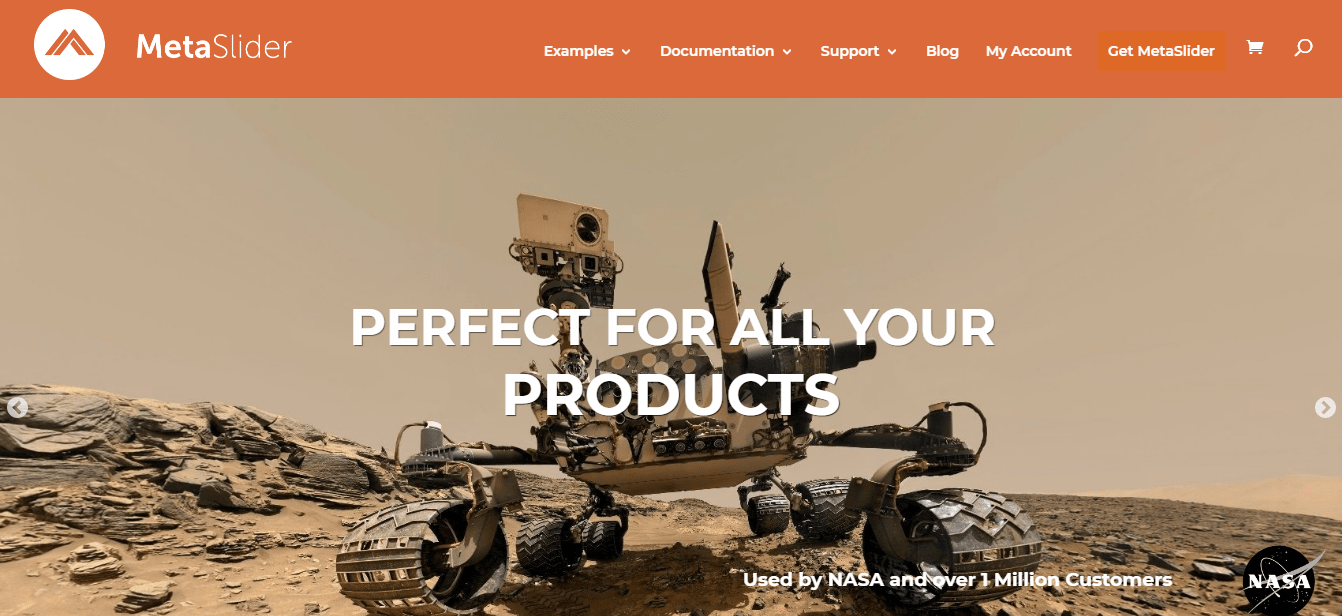 MetaSlider is another prominent WordPress slider plugin that has gained its popularity by offering its users a wide range of powerful features that are simply mind-blowing!
Having said that, MetaSlider can let you create and build a slider for your WordPress website on the fly! Whether it's your business website or if it is about creating beautiful sliders for your client's website, this awesome plugin has got you covered for that!
What Else?
If you want to have image slides, animated layer slides, thumbnail navigation, post feed slides, or even video or carousel slides, MetaSlider allows you to create all of such slides with stunning designs!
Outstanding Features of Meta Slider:


Image cropping functionality to smartly edit and resize images on your slides


Ability to select from flex slider, responsive slides, coin, and Nivo slider


Provides more than 50+ built-in wonderful CSS3 transitions that can even be customized using the HTML inline editor


Offers with 11 awesome professional slider themes


Allows you to set the height and width for the thumbnail navigation slides


Designed to support the Gutenberg as well


Even there is a unique feature to schedule your sliders to your scheduled date as and when you want your slider to appear live on your WordPress website.
Pricing:
This plugin offers both a free and pro version. The Pro version of MetaSlider starts at $39 / Year for 2 website usage (1 Year of Support and Updates available)
RoyalSlider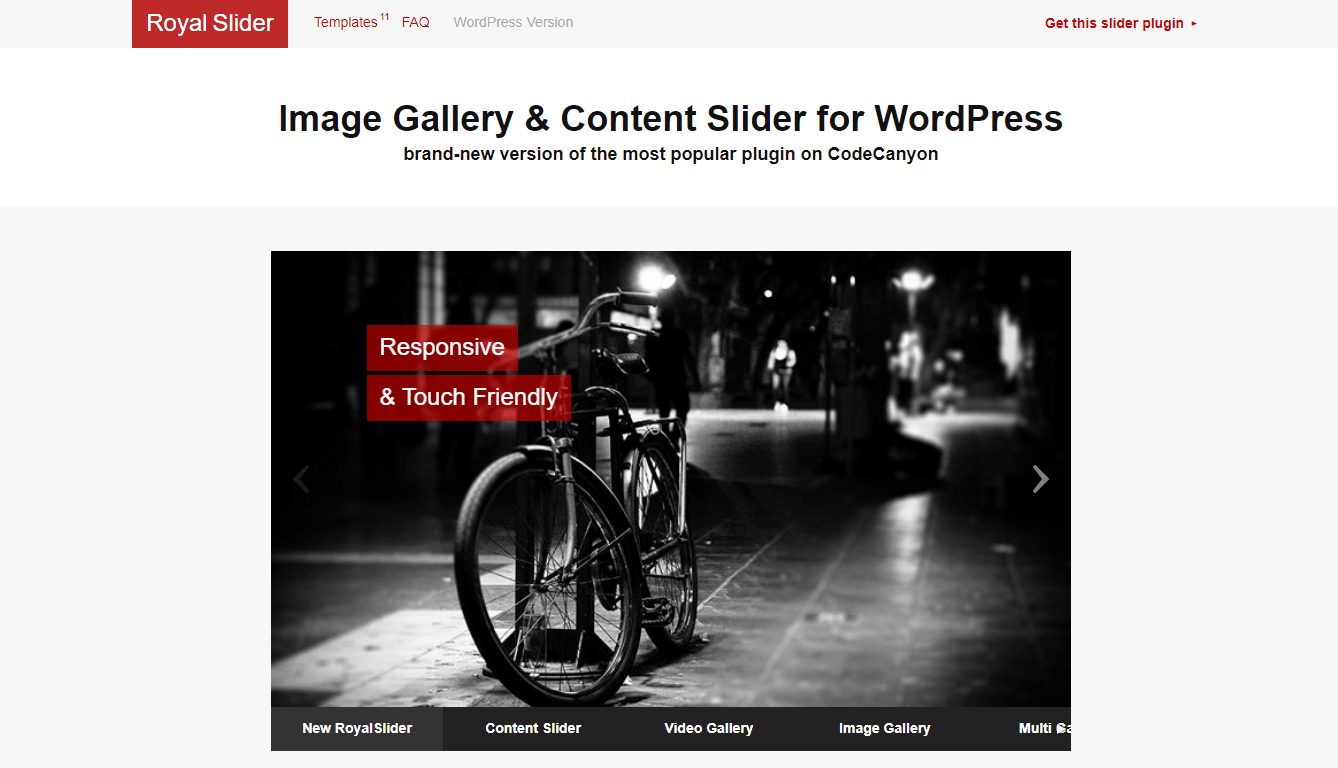 RoyalSlider is a great WordPress slider plugin that can be pretty much useful for the content slider as well as the image gallery.
With the use of this awesome plugin, you can easily create the sliders with the slide markup editor directly with the HTML content inside any of your slides.
It gives you the option of grabbing images from Flickr, Instagram, or 500px accounts.
Enticing features of RoyalSlider:


Offers you 10+ templates, 5+ skins, other even hundreds of other options


Provides you with responsive and mobile-friendly designs for slides


Allows you with a WYSIWYG visual editor for creating slides


Offer you with the autoplay of slides options


Gives you the option of image resizing


Facilitate to add Youtube or Vimeo video in your slider.


Pricing:
This plugin's regular license usage can cost $24 (6 months support available) and can be purchased from the CodeCanyon marketplace.
SlideDeck5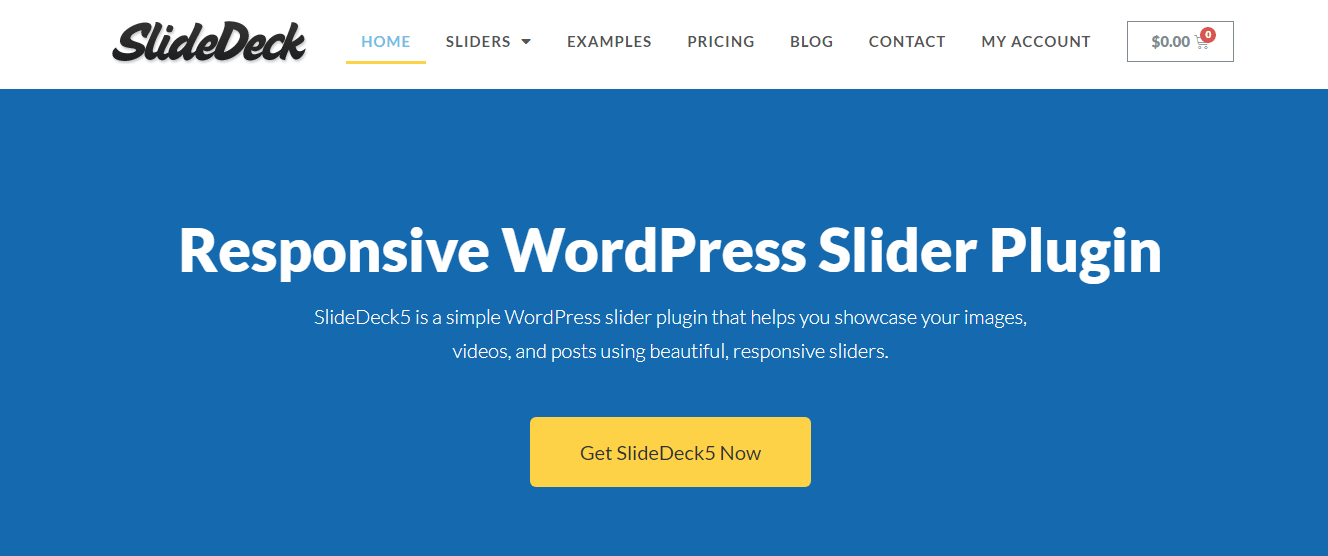 SlideDeck5 is a powerful WordPress slider plugin that is ultimately built to provide you with the ability to create ad build stunning responsive WordPress sliders.
With that being said, whether it is to create an image slider, video slider, post slider, testimonial slider, product slider, and more!
Powerful features of SlideDeck5:


Offers you the 35+ stunning pre-built slider templates


20+ unique styles that help you create attractive and appealing slides


Ability to create the testimonial slider


Loading images from sources like Instagram, Flickr, Pinterest Pins, Dribble Folio, etc.


Provides you the option of the WooCommerce product sliders


Facilitate you to create the custom post type sliders


Pricing:
The personal plan for SlideDeck5 starts from $25 / Year for a single website usage!
Wrapping it Up
Finally, when you go through all the mentioned WordPress slider plugins in this article, you can easily grab your WordPress website visitor's attention to the best.
Liked reading this post? Do share it on your social media channels to show us your support!
Check out the latest Best
WordPress Pricing Table Plugin
in 2020