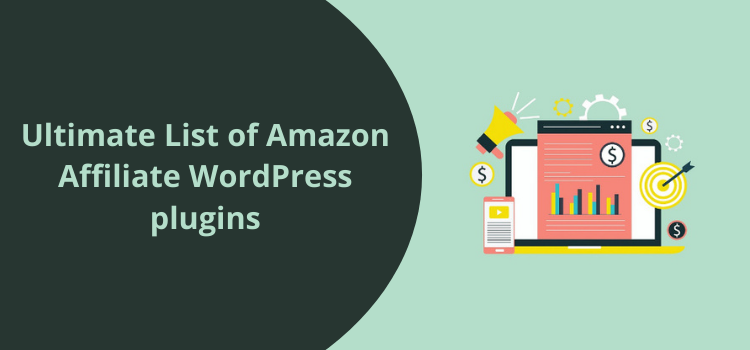 The Ultimate List of Amazon Affiliate WordPress plugins 2023
In today's era of rising tech trends, it is of no secret that more often the affiliate marketers are in the urge of the great content to drive the quality traffic on their affiliate website so that they can gain a more number of conversions and boost sales of the products through their affiliate website.
With that being said, the world of affiliate marketing keeps on changing now and then. If you are among the folks who are looking to increase conversion rates of your Amazon affiliates website, then you better keep on showcasing the Amazon affiliates products on a product table, product box, widget, and more so that your audience can have an in-depth insight by visualizing the data in the comparison table/chart.
Now, before we move ahead with how to create the Amazon comparison table/chart, let us first check the reasons behind using an Amazon comparison table/chart for a WordPress website.
Legit Reasons for Applying an Amazon comparison Table/Chart
The Amazon comparison table/chart lets you represent product details such as product description, product features, and detailed information about a specific product in the comparison table.
That way, you can initially assist your audience know more about the product in detail.
So that eventually, they can decide without reading your entire post to take a fast decision for the product they most likely want to go for!
Well, that is one way to look at it!
On the other hand, a product comparison table or chart can be useful to display a data-driven product demo where you can show the necessary information by researching the Amazon products that don't have an appropriate description.
Apart from that, the Amazon associates have covered up the vast market when it comes to the affiliates. It is considered the best affiliate network.
Besides, you will be thrilled to know that the Amazon affiliate numbers are increasing now and then!
Further, we will discuss the best in class WordPress plugins list that incorporates features that can allow you to create the Amazon comparison table/chart on your WordPress website.
Here are a few of the awesome Amazon Affiliate WordPress plugins that can help you to create the Amazon product comparison table.
Let's dig into the list!
WordPress plugins list that facilitates you to create Amazon Product comparison table
AzonPress

AzonPress
is one of the most robust Amazon affiliate WordPress plugin. This is an awesome WordPress plugin that tends to let you present products in a more user-friendly manner.
Whether it is about automatically updating products, showing responsive product tables, tracking affiliate links, or more, this feature-rich WordPress plugin has got you covered for that!
Here are the mind-boggling features of AzonPress:
It allows you easy affiliate management with a simple and easy to use Dashboard which let you manage your affiliate earnings, seeing reports, and more.
Adding custom text, custom CTA button, star ratings, and many more customization options.
Automatically adding your desired products to the product tables.
Ability to configure with the geo-targeting affiliate links from one Amazon shop to the other.
Automatically tracking the referral links by Amazon.
Enables you with a simple shortcode usage so you won't need to create the tables again.
Pricing:
The pricing for AzonPress starts from $39 for a single website usage (1 Year of Updates and Priority Support Available)
Table Labs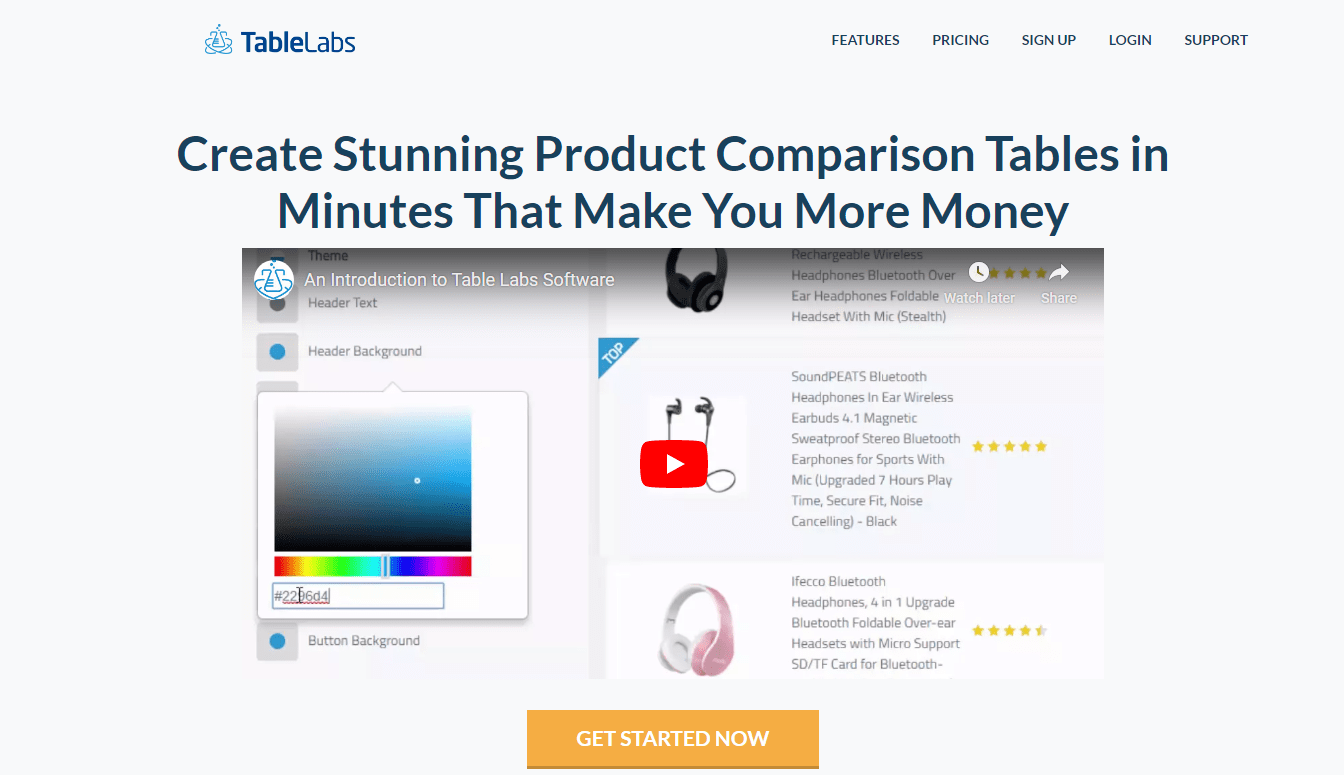 Table Labs
is yet another exceptional WordPress product comparison table plugin that enables you to earn more bucks from the Amazon associate's earnings.
This plugin offers you to select from its stunning pre-designed styles, allows you to customize and arrange products. Plus, if you want to showcase the live pricing, then this plugin allows you to do so with the use of Amazon's API for Table Labs.
Let's have a glance at the Key features of Table Labs:
It allows you to pick a product on a table and make it stand out so that your visitors will love to take action quickly.
Ability to insert the images automatically from Amazon, so you don't need to upload the product images manually.
It comes with fully responsive designs for any of your created product comparison table.
Provides facility for the customizable table color palette.
Ability to automatically remove Out of Stock Products.
Besides, this plugin uses Amazon One link to ensure your visitors are redirected to the right Amazon domain to the country they belong to (Canada, Australia, UK, etc.)
Pricing:
The pricing for this plugin starts from $27 / Year for Table Labs starter plan (Limit up to 30 Tables).
AmaLinks Pro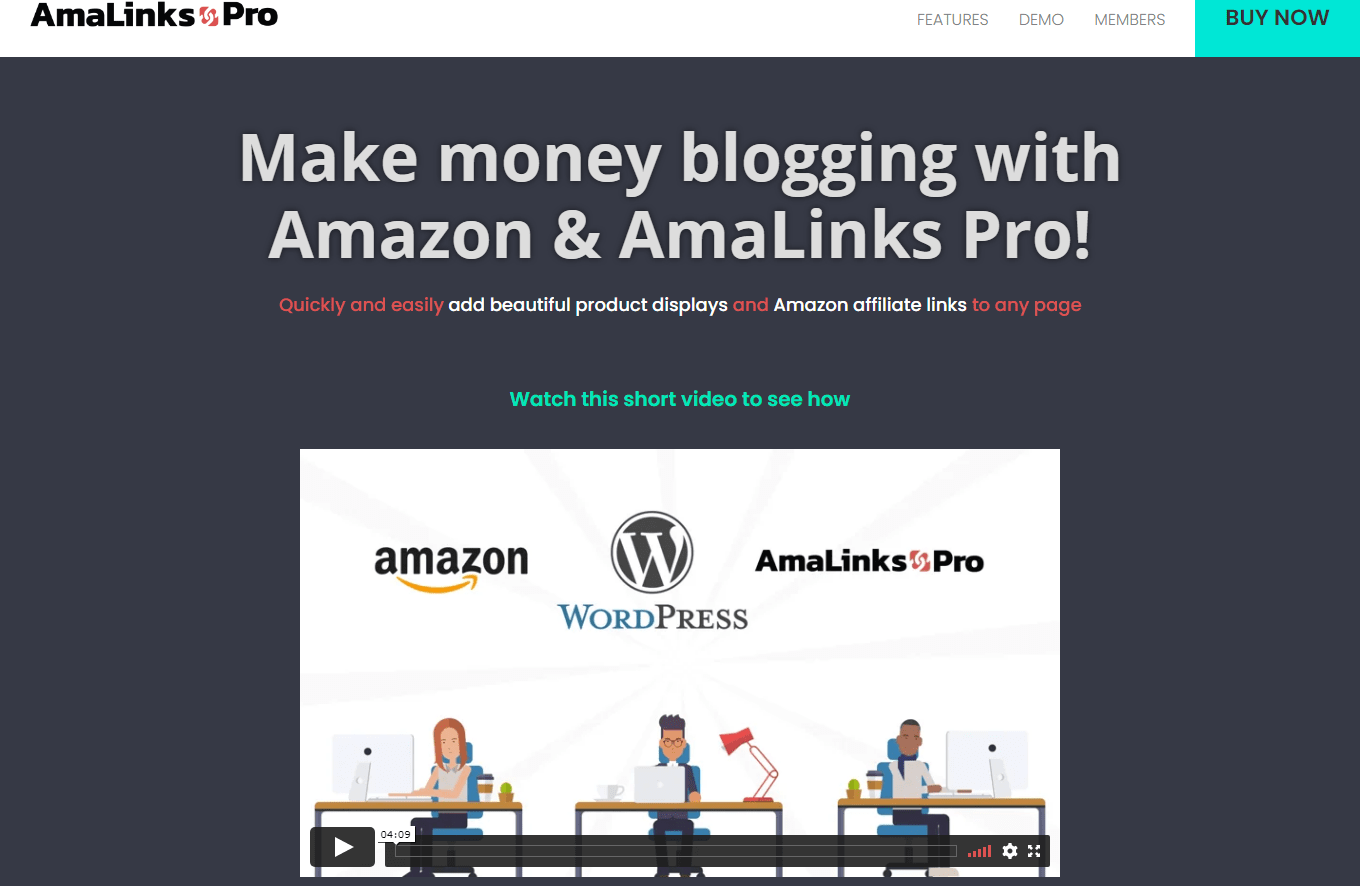 AmaLinks Pro
is an outstanding
WordPress pricing table plugin
that comes with so many fascinating features.
In fact, this remarkable plugin offers easy to use features that don't even require any coding stuff from your end to create Amazon product listing within your WordPress comparison tables built with AmaLinks Pro.
So, whether you want to pull the images directly from the API by selecting the size and images from the API data.
Plus, if the product is available on Amazon Prime, then this plugin offers you to display the badge for the same.
Important features of Ninja Tables Pro:
Allows you to display the product showcase boxes to catch more visitor's attention.
Facilitates you to place the text links, image links, Call to Action Buttons, and more.
Allows you to insert the pagination option to display more products with the multi-page option.
Automatic Amazon affiliate event tracking option that is built seamlessly into AmaLinks Pro.
Offers the shortcodes options with a simple copy and paste and to edit the ASIN to show various products pulled from the Amazon API.
Easy Amazon search option directly from the WordPress dashboard.
Simple and easy to use drag and drop builder.
AAWP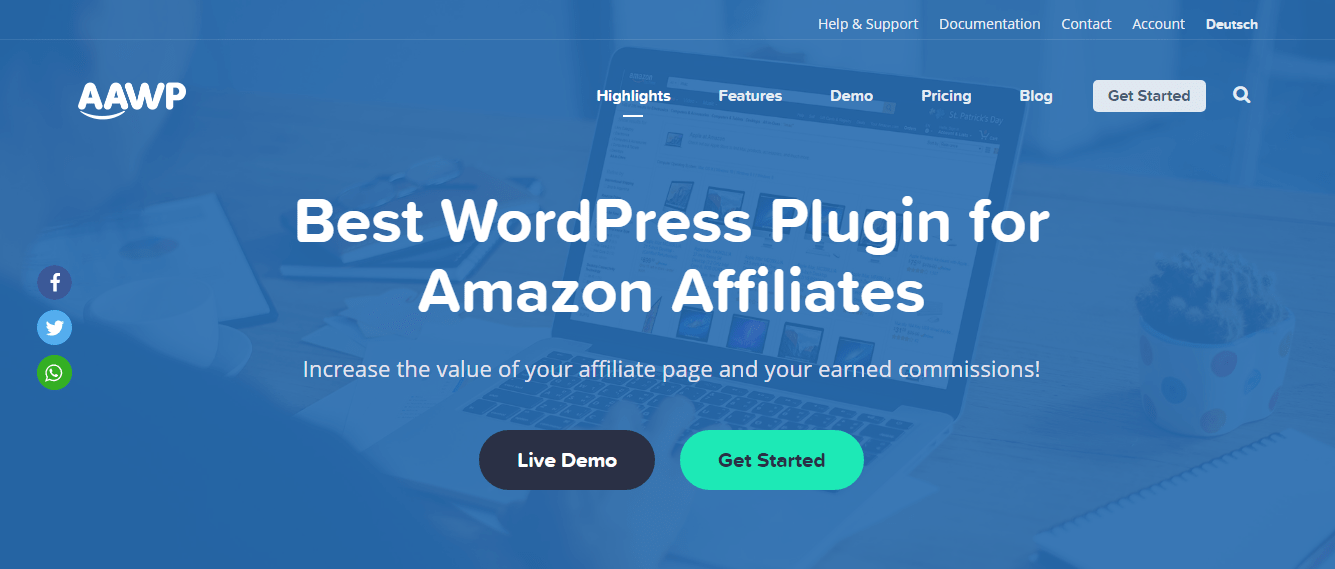 AAWP
is the best in class affordable WordPress plugin for Amazon Affiliates that helps you to boost your affiliate page to earn more commission.
This plugin can easily pull the data from Amazon like Amazon product, image, title, price, star-ratings, prime status, and the number of reviews with the usage of the Amazon API.
Apart from that, this awesome plugin enables you to insert text, buttons, shortcodes, and much more. Plus, you can easily attract visitors by promoting products with eye-catchy product boxes.
Here are the important features of AAWP:
It allows you to auto-create a bestseller list for the products separately.
Automatically updating the product information with the Amazon Product Advertising API.
Provides an option of pre-built templates of horizontal or vertical boxes, tables, and lists.
Offer you to create auto-affiliate links for you along with the personal tracking ID.
Completely responsive and mobile-friendly designs.
Ability to geo-target visitors depending on their region to their country-specific local Amazon store.
Supports Click event tracking with the use of Google Tag Manager, Piwik, and Google Analytics.
Allows you to showcase new products with the specific product group.
Plus, this great plugin offers easy translation options for languages like English, German, Spanish, Italian, and French.
Final Takes
That's all we have got in this article. After going through this article, you can make a selection of your desired Amazon price comparison table plugin for WordPress to easily enhance your click-through rates (CTR). Further, if you are an affiliate marketer, using any of the above plugins can add an extra advantage to your WordPress website.
If you found this post an insightful and informative read, then do share it on social media.
Click here to know about
Effective Ways to Password Protect Downloads in WordPress