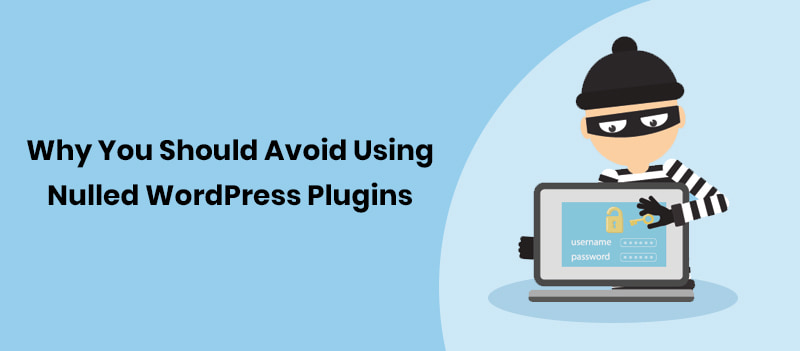 5 Legit Reasons Why You Should Avoid Using Nulled WordPress Plugins
In this rat-race world, there are a lot of websites that intent to breach the genuine brand identity by offering a pirated version of premium plugins.
Several third-party websites that are not the original creator of the
premium WordPress plugin
, they make nulled WordPress plugins available for download on unofficial sites, sites other than market places or premium plugins official site.
Just keep in mind that nulled WordPress plugins are hacked or stolen versions of premium WP plugin that contains some modified code with an evil intent to harm or grab information. Indeed, it's not a legit thing in itself!
With the use of a nulled WordPress plugin, you are building self-trap. Yes, that's fair enough to say as you are trying to run a premium solution that has been pirated from the "non-verified sources" with cost deduction or for free.
For those who aim for using the nulled WordPress plugins should know this one big thing!
Nulled WordPress plugins work with the intent of damaging the security of your website.
What does Nulled WordPress Plugin do?
It works as a slow poison!
Once you install and run this kind of nulled WordPress plugins, your website will be pampered with full of malware, vulnerable infectious spammy things inside your site resulting in a slowdown of your overall website performance.
Here are the justified valid reasons why you shouldn't use the nulled WordPress plugin!
They may Result into Privacy Problems
Do you know that nulled WordPress plugins or themes have various malicious codes that are hidden inside?
Those codes can directly harm your WordPress site data and information. They can steal your information and can make it visible to the spammers and hackers leaving your site to the darkest side!
Not only does a nulled WordPress plugin harm your information such as your username, email, and password but it can get the access of the customer's data for your "online store" or
your membership site
as well!
This will lead to getting the risk of personal information usage of your customers!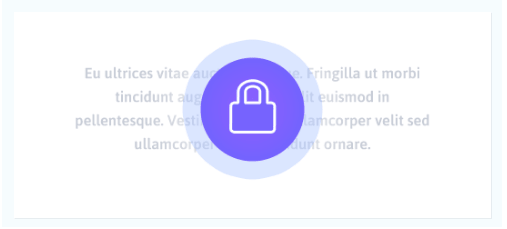 It Hampers Your SEO Performance
It works as a roadblock to your
overall SEO performance
with the malware, vulnerable files, and spammy links injection after installing the Nulled WordPress plugin.
In Fact: The spammy links are hard to find from the nulled WordPress plugins as they are hidden. However, as you can't see those hidden links doesn't mean that they remain unnoticed. The search engines will quickly detect that and will penalize your site.
Now that's a huge drawback!
As you would require to put a lot of time and efforts to recover from that. Even more than that, it's possible that you need to make a new website all from scratch from the beginning.
You may Get into the Legal Issues Trouble
Let's face it!
Premium plugins have the copyrights of owners or
developers
. Hence, using a nulled version means you don't have any sort of legal permission for the usage of the plugin.
Meaning, you don't have a legal right or license to use them!
This ultimately means piracy, which can lead you towards breaching the policies of the plugin owner and author that is considered as the illegal use of the plugin. This may get you into real trouble for "high charges" and "penalties" bound by the strong copyright law.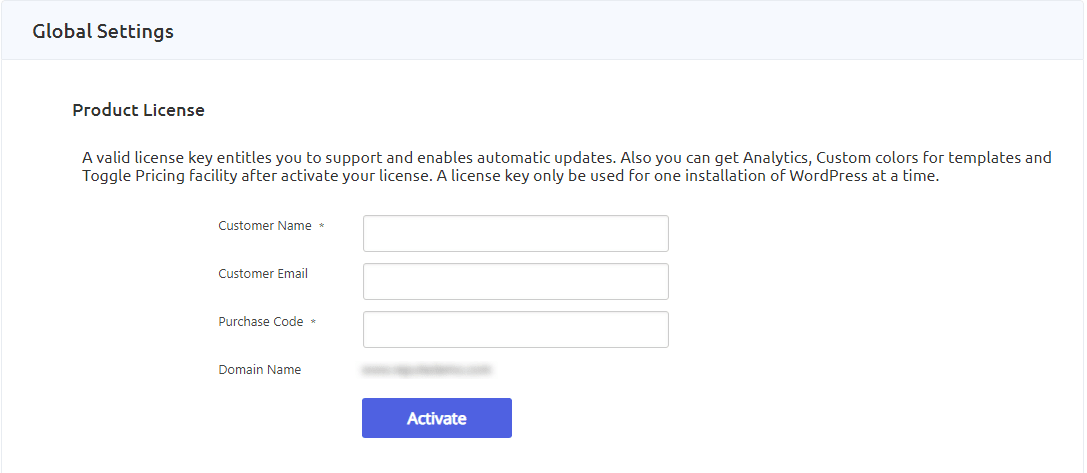 No Upgrades and Support Available
Many of the
WordPress premium plugins
have the comprehensive features intact within that for sure requires support from the WordPress plugin developer's end.
Developers make lots of effort and spend quality time on support and documentation for their users while providing premium plugin. These documents are specifically meant to guide the users who have purchased the paid version of their WordPress premium plugin.
So having a nulled WordPress plugin will not only ruin your chances for support and documentation but also you will have no updates and the
upgraded version of the WordPress plugin
.
WordPress premium plugins tend to constantly evolve with time. There can be a huge difference for a
WordPress plugin
features and it's compatibility then and now!
You Won't Be Able to Get Any Auto Updates
For getting automatic updates, you got to have a licensed version for a premium plugin.
Having said that, you won't get the red update notification in your WordPress Dashboard for a nulled WordPress plugin.
It might be possible that a developer releases an urgent security fix!
That means, if you are running an outdated plugin, then it will leave your site open to unwanted risks for not using a paid version of that premium plugin.
This will ultimately lead you to an outdated version which may have lots of bugs and security issues.
Beyond that, you will be left blinded by so many problems even if you have sufficient programming skills.
Final Takeaways
Finally, after going through this article, you can decide whether to go for Nulled WordPress plugins as there are traps on each step!
If so, you got to be ready for the severe damage to your website or your site is hacked then you can surely opt for a nulled WordPress plugin. Else, there is always a safer side where you can purchase the paid version of a WordPress premium plugin.
If you found this article informative and useful, then leave your valuable comments below!